The Mandarin Oriental Hong Kong is that sort of destination hotel some cities boast, where only rocking up in a top-down Ferrari convertible, and emerging as James Bond, will do as an entrance. Gilded, chandeliered, chromed, buffed, velveted, poofed and polished, it's a rare gem of a hotel that looks not a day over 21, let alone 50 as it celebrates this year.
The splendour explains the star-studded list of fans and frequent guests to the Mandarin clique, including Dame Helen Mirren, Sir Bryan Ferry and Boris Johnson, to name a few. But you can be a nobody and feel like a somebody, revelling in the glow and feeling a certain star-like je ne sais quoi, simply in the reflected glow of the chromed door handles. Swishing across the reception to pick up a free map from the reception never felt so damn glamorous.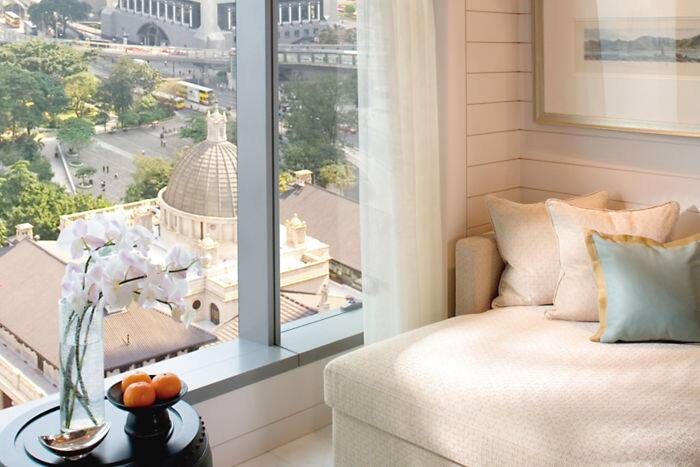 Adding to the headyness is the views one can experience from the rooms. There are a range of rooms, suites and speciality suites which vary in decor from the modern oriental style (lacquered chestnut walls, polished chrome, Chinese detail) to tasteful minimalist style of the Lichfield Suite. These reviewers stayed in the Premier Suite with uninterrupted views of Hong Kong harbour, and a thoughtful sofa in the corner to curl up and watch the boats go by until sunset. Other favourite touches were the bath with harbour view and swivel TV for a sudsy session of your new favourite series.
Or for a more posh polish, head upstairs to the absolutely fantastic Mandarin Spa and Wellness area. This is a place you can disappear for hours and hours where no-one can (disturb or) find you. A massage session will involve a "wind down" tea and reading session while the masseuse prepares the room. Then once you're ready you select a scent to match your mood which is placed beneath the massage table and gives an incredible lift for the duration of the massage. The Therapeutic Massage is particularly good for those with achey backs from long flights. Afterwards, relax in the complimentary steam room features which also has the Knelp Pool and Ice Fountain – a rousing hot and cold foot bath which you repeat seven times for ultimate circulation! Quite refreshing.
For those with some cash, the Mandarin Oriental is a premier place to sleep in Hong Kong. We found it hard to leave.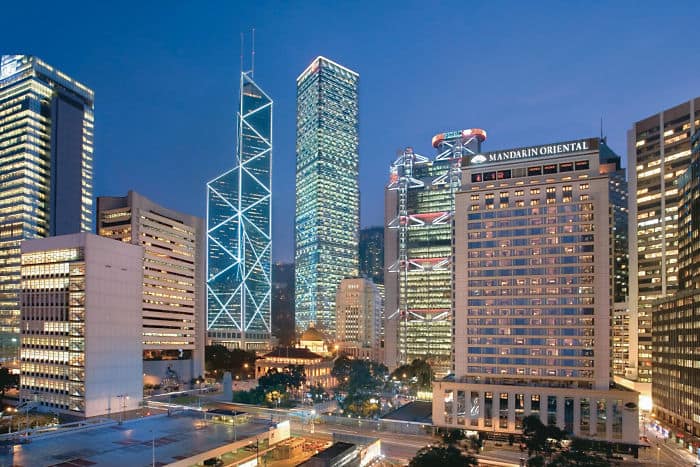 Mandarin Oriental Hong Kong
Address: 5 Connaught Road Central, Hong Kong
Telephone: +852 2522 0111
Email:  mohkg-reservations@mohg.com
Website: http://www.mandarinoriental.com/hongkong